We may earn money or products from the companies mentioned in this post.
About the Book
Book: Wonders of the Galaxy
Author: Various Elk Lake Authors
Genre: Speculative Fiction
Release date: September 15, 2021
A series of space tales based on parables from the Holy Bible.
Inspired by biblical parables, these nine short stories set in the wonders of the galaxy are sure to delight and inspire …

… When a mothership carrying the solar system's survivors malfunctions, teens from different factions must lead their people to their promised land, the planet Eden.
… After losing his fortune and his fleet, a renowned space pilot finds himself returning home to a planet run by the father he's disowned. Will the father choose mercy or justice for his son?
… When earth's greatest scientist pursues his dream of creating life on a new planet, he finds more than he could ever have dreamed of.
… Moena-P wants to uncover the truth–does the outer-galaxy planet called Kharis and its independence-granting king really exist … or are they just rumors by the opposition?
… When a remote widow star system is threatened, only persistence and resilience can win over a wicked galactic arms dealer.
… Heartthrob Alex Powter trades in his superstar status for secret agent when an unlikely group of rebels recruit him to save the galaxy.
… As the sun enters its final phase, Garrett is faced with a choice—should he enter the portal and start over, or stay behind and join the resistance?
… Dax Mor, a poor Lezian farmer on a mission to provide for his family, will discover who his friends truly are in this journey among the stars.
… When an alien race arrives bent on using humans as reproductive hosts, Earth's only hope rests in a group of eight experimental heroes.
Click here to get your copy!
My Thoughts
Wonders of the Galaxy is a collection of science fiction short stories written by several authors inspired by biblical parables. I some more than others, but I loved the idea of telling biblical parables set in different settings. Jesus used parables in the bible because he didn't want passive followers; he wanted those committed to seeking the truth to peer deep into his words for understanding. I loved how this book leaves the reader pondering the ageless messages of the Lord Jesus, and the condition of the human heart, and the unfailing, all-consuming love of the Father.
I voluntarily reviewed a complimentary copy of this book which I received from the author. All views expressed are only my honest opinion.

About the Authors
Jason William Karpf is a multitalented actor, musician, professor, and Jeopardy champion whose writing runs the gamut from true crime to speculative fiction.
Aaron Gansky is an award-winning novelist and Dungeons and Dragons whiz who lives for his children, coaching football, and watch Marvel movies.
Erica Marie Hogan's books range from long ago historical dramas to frozen fantasies on faraway planets. Regardless of where the story originates, it comes from the heart—because Erica believes genres are transcendent.
Brett Heaston is the creator of the Message to Kings podcast and the author of The Resilience Awakening. He lives in the Pacific Northwest, a history nerd, and an adventure junkie.
Steve South is a traveler, a karaoke singer, and a profound believer in the power for stories to move people; his first novel, The Queen of Steel and Fire, won the 2019 Minnesota Author Project Award for YA fiction.
L.G. Westlakelives in the "Land of Enchantment," but also lives a dream life in far-flung galaxies where she regularly charts the unknown; her previous novels have included award-winning fantasies and thrillers.
M B Dahl is a wife, mother, and award-winning author of dystopian adventures. She loves dressing up like a warrior and fighting dragons, imaginary or real.
T.E. Bradford is an international bestselling author, a Selah award finalist, and a self-proclaimed geek who believes her writing is "a little piece of magic" given to her by God.
Travis W. Inmanhas been a cowboy, a missionary, a soldier, and more in his multi-storied career, and his stories reflect his diverse background. In his spare time, he searches for hidden treasure, both financial and culinary.
More from the Editor
WHY A CHRISTIAN SPACE OPERA?
"What do you like to read," I asked my seventeen-year-old grandson.
When he said he likes Space Opera, I had to admit I was lost. I love Science Fiction but didn't know Space Opera was different. After ordering him a book, I started doing some research. Phrases like, "wildly popular" spoke to me.
Christians use a variety of fiction genres to reach their audiences. I wondered if we were losing younger readers because we are not being relevant to what interests them. Could this genre be presented in a way to encourage young readers to see new truths in the Bible?
Space Opera is a subgenre of science fiction and usually emphasizes space warfare, melodramatic space adventures, or chivalric romance. These themes, while occurring in outer space, will feature such elements as faster-than-light travel, futuristic weapons, and sophisticated technology.
Not surprising this genre is popular with kids today whose lives evolve around the latest technological advancement.
The name is a takeoff from "soap opera" because of its melodramatic presentation. Space operas emerged in the 1930s and continue to be produced in literature, film, comics, television, and video games.
As I pondered these concepts, an idea developed to present a Space Opera anthology, aimed at high school level, to use the parables as inspiration behind the stories. When I presented the idea to my publisher, I received an enthusiastic nod of approval. And the rest is history.
We are confident young people will enjoy these highly imaginative stories penned by some of Elk Lake's best authors. Each story contains a synopsis of the related parable and how the parable is used in the telling of the story. Additionally, each story has an engaging graphic to whet the imagination.
To our knowledge, this is new for Christian publishing. We look forward to our readers' comments and to Wonders of the Galaxy II in 2022.
Linda Wood Rondeau
Project Manager
Blog Stops
Book Reviews From an Avid Reader, October 18
Truth and Grace Homeschool Academy, October 18
Library Lady's Kid Lit, October 19
Debbie's Dusty Deliberations, October 20
Cats in the Cradle Blog, October 20
Texas Book-aholic, October 21
Inklings and notions, October 22
By the Book, October 22
A Reader's Brain, October 23
For Him and My Family, October 24
April Hayman, Author, October 24
deb's Book Review, October 25
Locks, Hooks and Books, October 26
Blogging With Carol, October 26
Ashley's Clean Book Reviews, October 27
Because I said so — and other adventures in Parenting, October 28
Blossoms and Blessings, October 28
A Modern Day Fairy Tale, October 29
Musings of a Sassy Bookish Mama, October 30
Pause for Tales, October 30
The Meanderings of a Bookworm, October 31
Giveaway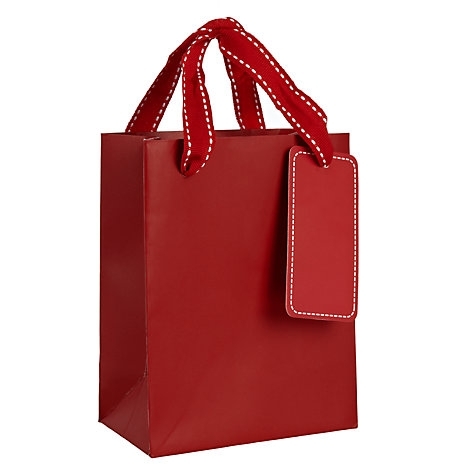 To celebrate their tour, the Various Elk Lake Authors are giving away the grand prize package of a book from each author in the anthology!! (Format may vary for each book)
Be sure to comment on the blog stops for nine extra entries into the giveaway! Click the link below to enter.
https://promosimple.com/ps/122a1/wonders-of-the-galaxy-celebration-tour-giveaway