We may earn money or products from the companies mentioned in this post.
About the Book
Book: Overtaken By Grace
Author: Debbie Milam
Genre: Christian Living, Inspirational
Release date: May 15, 2017
Are you weary, wounded, or worried? Does grief weigh heavy? Do burdens feel too great to bear? Then you are perfectly positioned for a miraculous move of God. Overtaken by Grace is a transparent read, grounded in scripture and alive with hope. It depicts how God epically shows up and shows off and gives you the tools to experience His hope, healing, and miracles. Join Author Debbie Milam as she guides you on an adventure, diving deep into the bible to see what it says about:
God's Presence in Our Lives
God's Love in Our Relationships
God's Peace in Our Emotions
God's Power in His Word
God's Joy in Our Gratitude
God's Hand in the Miraculous
Haven't you struggled long enough. God is waiting with open arms for you to let go and be overtaken by His grace. He is inviting you on the undertaking of a lifetime.
Click here to get your copy!
My Thoughts
This was a beautifully written, encouraging book. It's a great reminder that a relationship with Jesus and leaning on God's promises bring comfort, peace, and healing to every season of our lives. This is a good and encouraging book with lots of Scripture and personal examples to help readers experience God's grace.
She shares uplifting material to encourage readers and help them draw closer to God and trust Him more.
Milam has included a six-week group study. There are specific instructions, so this study could well be used by someone who has never led a study before. Each study includes a written opening prayer, introductory comments, an activity or two, Scriptures to read, questions for reflections, homework, and a closing prayer. She also provides a list of books, videos, and organizations with which to continue the journey.
Thank you to the author, publisher, and Celebrate Lit for allowing me to read a copy of this book; all thoughts are my own.
About the Author
Debbie Milam is an award-winning occupational therapist, author, and past syndicated columnist for United Press International's Religion and Spirituality Division.
She is the author of Miracles in the Middle, Overtaken by Grace, And God Said and Lord Show Me You Are Here.
Debbie's ground-breaking work has been featured in First for Women, the Miami Herald, Elle, and Ladies Home Journal, and on the Hallmark Channel, PBS, and WebMD.
Through her 501(c)3 Grace Love Well Foundation, her mission is to inspire people to the beauty, love, power, and presence of God. As an organization we have donated thousands of books to churches, missions work, prisons, pastoral counselors and prayer teams.
For more resources to deepen your intimacy with God and find peace in His presence, visit us online at gracelovewell.org or YouTube/Debbie Milam
More from Debbie
Through the profound joy and sorrow life brings and by His grace I have seen signs and wonders, experienced miraculous healings and came to know how alive the Lord is. Our gracious God supernaturally healed me from a 10 year life altering brain injury and post traumatic stress disorder, comforted me from the deep grief after the loss of more loved ones than I can count, and blessed me in more ways than I can imagine. The same God who did this for me is right there for you too. The full story of these miracles is detailed in my book Overtaken by Grace. I would love to share the hope of Christ with your readers.
Blog Stops
Book Reviews From an Avid Reader, July 22
Debbie's Dusty Deliberations, July 23
Texas Book-aholic, July 24
Inklings and notions, July 25
For Him and My Family, July 26
deb's Book Review, July 27
Locks, Hooks and Books, July 28
Ashley's Clean Book Reviews, July 29
Because I said so — and other adventures in Parenting, July 30
Truth and Grace Homeschool Academy, July 31
Happily Managing a Household of Boys, August 1
Beauty in the Binding, August 2 (Author Interview)
Mary Hake, August 2
Cats in the Cradle Blog, August 3
Splashes of Joy, August 4 (Author Interview)
Jodie Wolfe – Stories Where Hope and Quirky Meet, August 4
Giveaway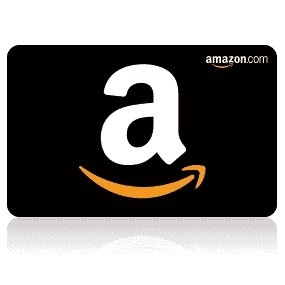 To celebrate her tour, Debbie is giving away the grand prize of a $50 Amazon gift card!!
Be sure to comment on the blog stops for nine extra entries into the giveaway! Click the link below to enter.
https://promosimple.com/ps/1f7f9/overtaken-by-grace-celebration-tour-giveaway