We may earn money or products from the companies mentioned in this post.
About the Book
Book: I Spy a Tiger
Author: Clyde San Juan
Genre: Christian Children's Books
Release date: August 2020
Worship daily in rhyme, reading I Spy a Tiger with the young ones in your life. On this colorful journey, introduce them to Adam's beloved naming of the animal kingdom, God's awesome design, along with a bit of His humor too! I Spy a Tiger invites young and old alike, "There is so much for us to see and explore! Go on … have a look … it's right out your door!"
Click here to get your copy!

About the Author
An Illustrator and Author, Clyde San Juan enjoys encouraging creativity through his art, writings and art instruction classes, young and old. I Spy a Tiger is a young creatives' introduction to the word read aloud in fellowship with their parents and other family members. Recently becoming a Grampy, Clyde can't wait till he can read I Spy to his grands!
My Thoughts
My children love playing "I Spy" on long car rides in the car. This book takes this game and makes a delightful children's book about all the different animals God has created for us to enjoy and delight in. This book does a spin on this game and is a delightful children's book about all the different animals that God has created and the different environments we may find them in.
… I wonder how many funny animals are in this world to be found?" So listen.. listen… let me tell you what I saw when I looked around"

I Spy a tiger
This book is perfect for preschoolers and young-aged children. I loved the whimsical illustrations and the fun sing-song rhymes. As children turn the pages, they are given the ideal opportunity to guess what animal can be found. What they see on the pages is sure to tickle their funny bone. My daughter Cora told me that her favorite animal was the Tiger eating blueberry pie. I thought this book was adorable and highly recommended it.
I received a copy of this book from the author and Celebrate Lit in exchange for my honest review. 
More from Clyde
Cardamon Swirl Clafoutis with Marinated Prunes
A rustic, custardy moist cake (or maybe, envision a thick German Pancake dotted with fruit), this French dessert is infused with the exotic presence of Cardamon. Clafoutis, usually a sweet, can incorporate all kinds of combinations of fruit, fresh, stone, or semi-dried like these prunes or figs. But to the creative, there can also be a bevy of whimsical savory takes to the additions and to the batter, thereby opening up a wide range of tasteful delights!
Prepare an 8×8 inch square baking pan by lining it with parchment paper
Marinated Prunes
Apprx. 1 cup pitted prunes, each cut into halves or quarters
3 tbsp unsalted butter
4 tsps granulated sugar
1 tsp vanilla extract
1 1/2 tsp ground cardamon
optional: red food color
For the Marinated Prunes, add the fruit pieces, the butter and the rest of the ingredients and
sauté, stirring frequently to meld the cardamon with the fruit and to create a wonderful syrup. Gently. We do not want to reduce and dry up the syrup. Off heat, set aside, blending in the
red food color.
Batter
2 healthy tbsp dollops, vanilla yogurt
6 tsp granulated sugar
4 medium eggs or 3 large eggs
1 tsp vanilla extract
1/4 tsp baking powder
1/2 cup cake or all purpose flour
3/4 cup evaporated or whole milk
Finish
sprinkle of lemon zest
powdered sugar for dusting
Prep the loose base of the batter by creaming the sugar with the yogurt, eggs, vanilla extract
and baking powder with a whisk. It's okay if the yogurt ends up as little lumps. Whisk in the flour, then the milk to bulk it out. It should look and stream like crepe batter.
*Preheat oven 320º
Reserving most of the syrup, spoon marinated fruit pieces into the pan, evenly over the parchment paper. Slowly pour or spoon the batter into the pan. You may need to redistribute some of the fruit back into the center of the pan. Drizzle the remainder syrup into the batter, swirling to your fancy, or create a beautiful herringbone pattern. This looks quite striking, if
you choose to use the red food color with the fruit.
Bake for 15 minutes or until all toothpick checks are clean, especially in the center. Choosing
to bake a little under gives the cake a more custardy mouth feel. *Note: depending on the heat of your oven, time and temp, this caveat stresses, not to overcook the batter, setting the eggs to a rubbery state. Baking gently with lower temps and/or shorter bake times can help you gage these variables. Try a Bain-Marie tactic, such as for flan!
Serve at room temperature, or slightly warmed, finishing with a dusting of powder sugar
and lemon zest.
excerpt recipe from What if Elijah knew how to cook and other stories
Blog Stops
deb's Book Review, October 26
Library Lady's Kid Lit, October 27
Debbie's Dusty Deliberations, October 28
Locks, Hooks and Books, October 29
Mark Hake, October 29
Inklings and notions, October 30
Ashley's Clean Book Reviews, October 31
Texas Book-aholic, November 1
For Him and My Family, November 2
Because I said so — and other adventures in Parenting, November 3
A Modern Day Fairy Tale, November 4
Musings of a Sassy Bookish Mama, November 5
The Meanderings of a Bookworm, November 6
Cats in the Cradle Blog, November 7
Artistic Nobody, November 8 (Spotlight)
Raining Butterfly Kisses, November 8
Giveaway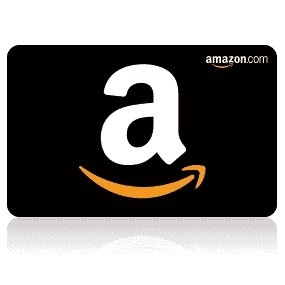 To celebrate his tour, Clyde is giving away the grand prize package of a $25 Amazon gift card!!
Be sure to comment on the blog stops for nine extra entries into the giveaway! Click the link below to enter.
https://promosimple.com/ps/126b9/i-spy-a-tiger-celebration-tour-giveaway